Trekking in Nepal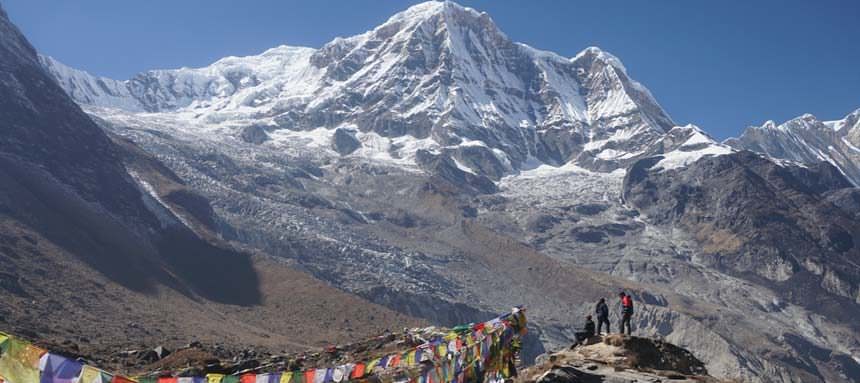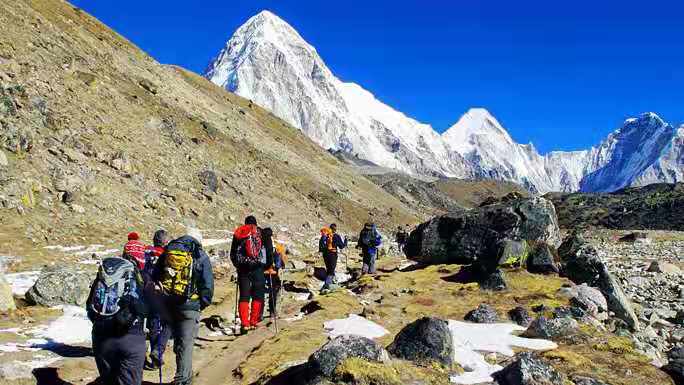 Trekking is the most popular tour activity in Nepal. Nepal has three different types of landforms: The Himalayas, the hills and the Terai region. 83% of Nepal is covered by Hilly and Himalayan region. This type of terrain is suitable for any type of trekking. Spectacular view mixed with adventure makes the trip memorable and this is the reason that Nepal is a special place for trekking. Every year Nepal attracts +200,000 trekkers.
The world is now moving on from the pandemic by Covid19. Like the rest of the world, Nepal is also moving on. Nepal is a country of beautiful mountains and spectacular landscapes. Nobody wants to miss out Nepal from their travel diary. In 2021 we all need to heal the wound given by the year 2020. Nature is the best healer of the Earth. The heavenly beauty of Nepal is waiting for you to heal your scars. Nepal is open for trekking and eagerly looking forward to welcoming you.
Annapurna Base Camp trek is the famous trekking route of Nepal. It is situated at Annapurna Conservation Area (ACAP). From the starting point Nayapool to Annapurna Base Camp you will get to see a splendid view of mountains as well as you'll get the chance to explore local villages, cultures etc. In this route, you'll spend around 8 days in Mountain which covers two base camp: Macchapuchre Base Camp (MBC), Annapurna Base Camp (ABC).
Nature can't be closed even in this difficult time. For who have a short period can do trekking in a short period. Here is the list of some of the best short treks in Nepal.
Everest View Trek (8days)
Ghorepani Poonhill Trek (10 days) (Annapurna Region)
Panchase Danda Trek (9 days) (Annapurna Region)
3 Days Chispani Trek (Around Kathmandu Valley)
Sukute Ukhubari Thokarpa View Tower Trek 4 Days
Some of the trekking routes have been approved recently by Tourism Board of Nepal is listed below:
Budhanilkantha to Gosainkunda Trek - 12 Days
Chitwan Chepang Hill Trek-8 Days
Machhapuchhre Model Trek - 10 Day
Dudh Kunda Khaling Trek (11 Days)
Indigenous Peoples Trail Trekking (8 Days)
What are the best treks in Nepal? 
If you're willing to do trekking in Nepal, first of all, you've to set up your mind. Because there are various routes in Nepal varied by its types. Here is the small breakdown of some of the best treks in Nepal.
Everest Base Camp Trek 12 DAYS, 25,000 TREKKERS/YEAR
Annapurna Circuit Trek 13/15 DAYS, ANNAPURNA REGION: +100,000 TREKKERS/YEAR
Annapurna Base Camp Trek 9/11 DAYS, ANNAPURNA REGION: +100,000 TREKKERS/YEAR
Poonhill trek 4/7 DAYS, ANNAPURNA REGION: +100,000 TREKKERS/YEAR
Lantang Trek 7/13 DAYS, 9,000 TREKKERS/YEAR
Manaslu Trek 14 DAYS, 6,700 TREKKERS/YEAR
Three Pass Trek (Everest) 16/18 DAYS, 1,800 TREKKERS/YEAR
Gokyo Pass Trek 10/12 DAYS, 1,000 TREKKERS/YEAR
Upper Mustang Trek 14 DAYS, 4,300 TREKKERS/YEAR
Upper Dolpo Trek 21/22 DAYS, 1,400 TREKKERS/YEAR
Kanchenjunga Trek 20 DAYS, 1,010 TREKKERS/YEAR
Jugal Himal Base Camp 7 Days 1100 TREKKERS/ YEAR
When should I go trekking in Nepal?
You can do trekking any season you want in Nepal. The breakdown of all four seasons:
Spring (March-May)
Summer (June – August)
Autumn (September-November)
Winter (December-February)
Is trekking in Nepal dangerous? The difficulty level of trekking in Nepal. 
The only danger while trekking in Nepal is Altitude sickness. Those who get prepared for this would have less chance of this. Sometimes trekkers slip from the path and get injured. It is a rare instance. There will be several poles with trekking caution poll which will help you from getting an accident.  
How much does it cost?
Prices of a package trek range from $800 up to $2,700+ per person for an average 8 - 12 day trek. Package trek prices include trekking permits, local transportation, accommodation and meals. Prices don't include your travel insurance, tourist visa fees, trekking equipment and drinking water.