Government of Nepal has announced to celebrate a grand "Tourism Year in 2020" promoting Nepal, its breathtakingly beautiful mountains and unique culture. In Nepal, Travelers from across the world can experience the ancient temples, beautiful scenic Himalayas, various adventurous sports and religious festivals all within the same year. Nepal is truly magical to visit for all types of travel enthusiasts.

In a recent article posted by Forbes, Nepal has been listed first on the list of countries recommended as the best travel destination for the next decade.
According to the popular American business magazine, from among six continents and 10 countries, from the jungles of the Amazon to the heights of Mount Everest, Nepal combines adventure with luxury.
A trip to Nepal has been defined as a once-in-a-lifetime experience to book in 2020 under the theme—2020 Travel Goals: Ten Bucket List Trips For The Next Decade.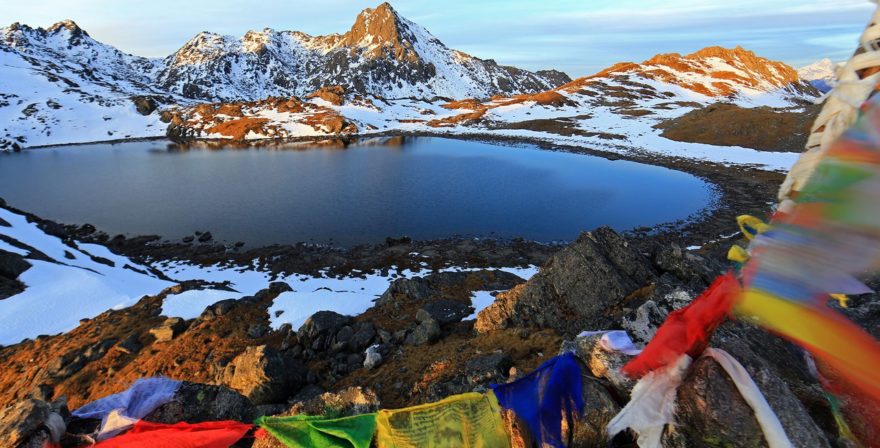 While any year is a good year to visit Nepal, here are 20 reasons to visit Nepal in 2020. So, what are you waiting for?

1. 10 World Heritage Sites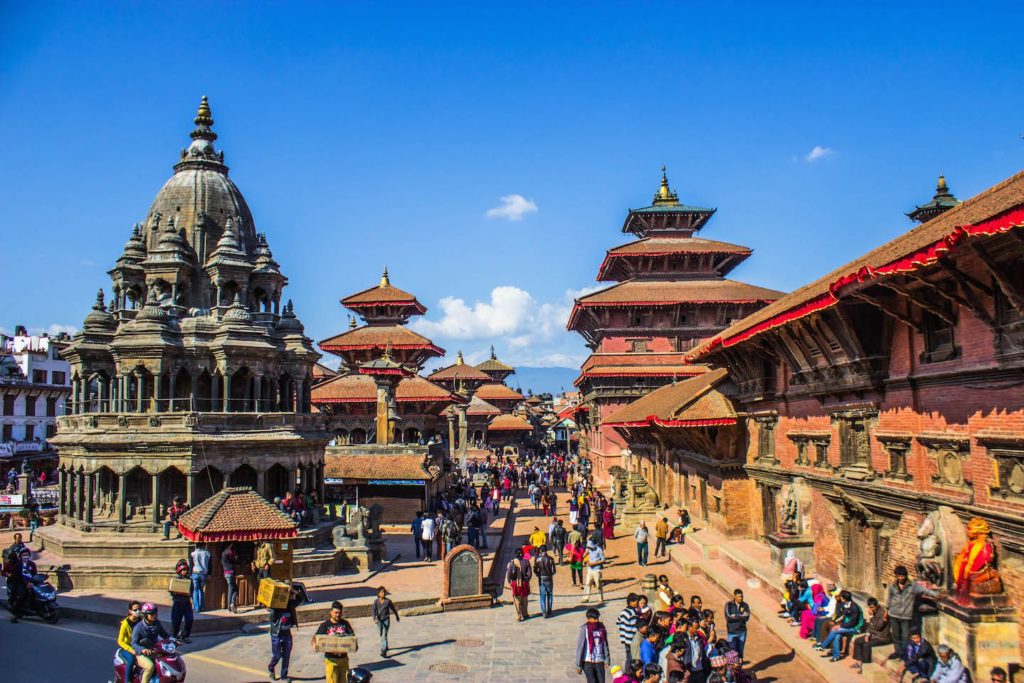 There are 10 UNESCO World Heritage Sites in Nepal. In Kathmandu valley alone there are 7 World Heritage Sites. Lumbini, the birth place of Buddha and seven monuments of Kathmandu valley are cultural heritage sites.and the two Natural Heritage Sites are Chitwan National Park and Everest National Park. Nepal offers incomparable scope to connoisseurs of art and culture to see and study different aspects of fine arts in its paintings, wood carving and architecture. The lists of UNESCO heritage site in Nepal:
Boudhanath
Patan Durbar Square
Swayambhunath
Changunarayan
Kathmandu Durbar Square
Bhaktapur Durbar Square
Pashupatinath
Sagarmatha National Park
Lumbini
Chitwan National Park
2. 8 world highest peak over 8000 meter including Mount Everest- The Highest Point on the Earth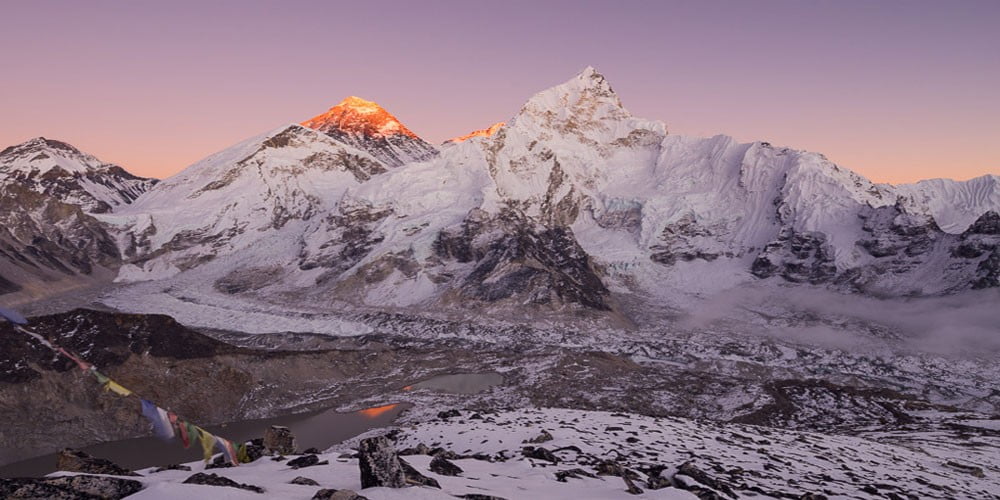 With eight of the highest peaks in the world, including Mt. Everest, it is hardly surprising that Nepal has been the stage for some of the most outstanding achievements in the world of mountaineering. Getting the chance to view the highest point is in itself a feat. Standing at the altitude above 8850ml, Everest is the highest point on earth.

3. 30+ Popular Trekking routes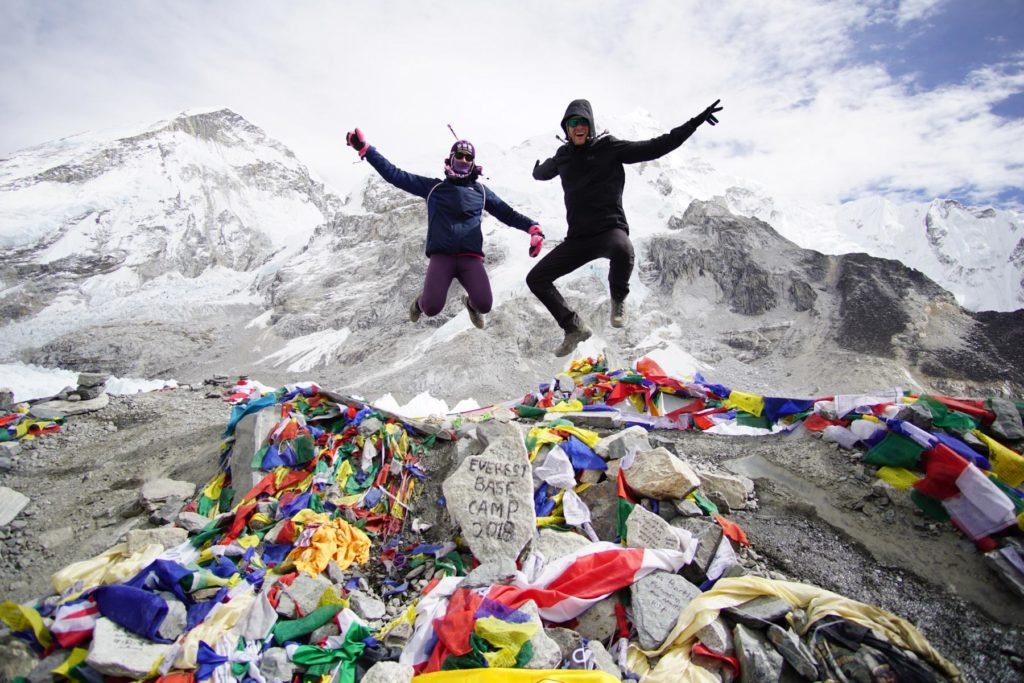 Nepal is the ultimate destination for trekking enthusiast offering a myriad of possibilities from the short and easy to the demanding challenges of the snowy peaks. Trekking in Nepal is as much a cultural experience as a Himalayan adventure. If you are a mountain lover and want to see the spectacular view of mountains, Nepal would be your first choice. Trekking in Nepal is a great opportunity to explore the magnificent mountain views, green forest, varieties of local culture, test of local foods, endangered wildlife and more.
Some of the most popular trekking routes in Nepal:
4. Adventure Activities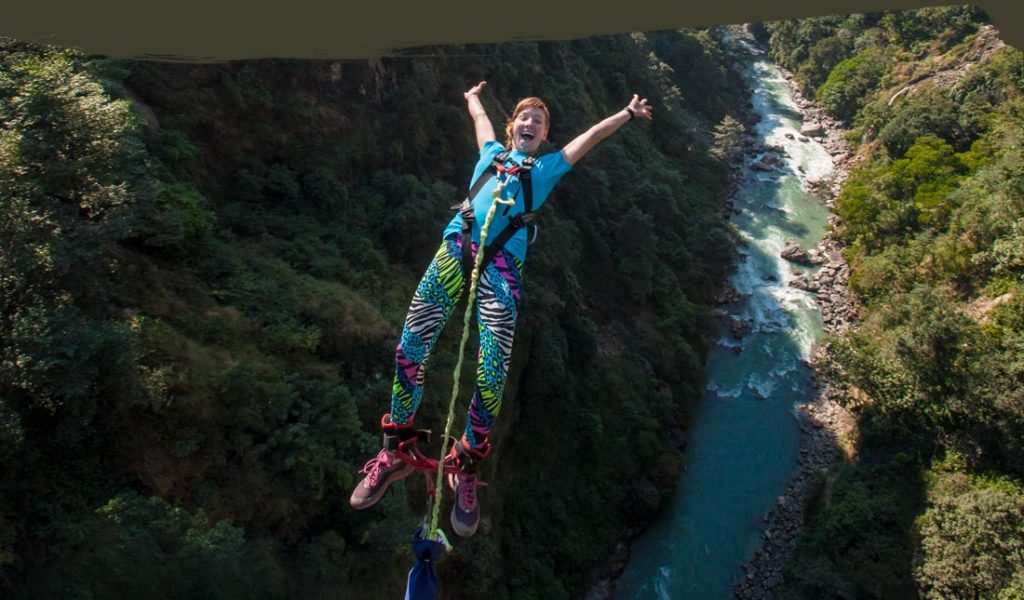 If you want to experience a vacation that you and your loved ones will surely enjoy, it'd be best to check on holiday deals to the Himalayas. For a young and wild mind, it is all about overcoming the fear inflicted by nature's cruelty. And for the deadliest of the challenges, no place on earth is better than Nepal.
Paragliding, Bungee Jumping, and the breathtaking mountain biking downhill are just some of the adventurous activities you can try in Nepal. Such adventurous activities are sure to keep you satiated with a constant adrenaline rush.
Each of these adventures will stimulate your mind, body and soul, giving you a fulfilled sense of accomplishment, memories of the once-in-a-lifetime experience and captivating tales to tell to your friends. These are the most fun and popular adventure sports in Nepal.

Also Read: Adventure Activities in Nepal "Unusual Experience"
Some of the Popular Adventure activities to do in nepal:
5. Cultural Variation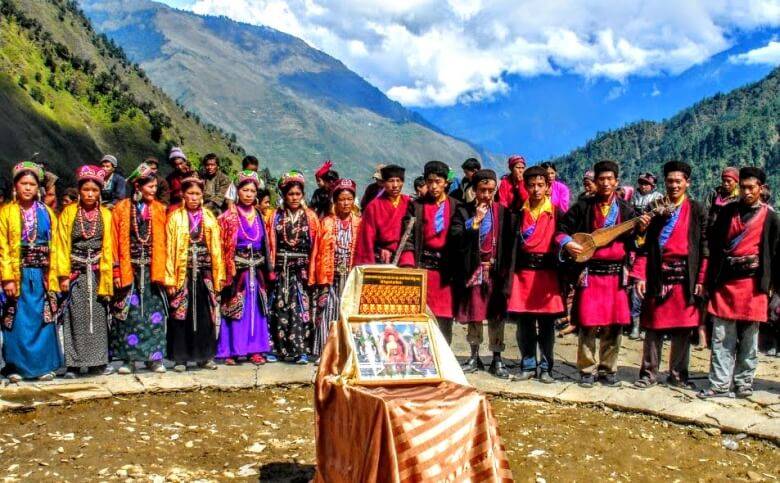 A majority of Nepalese follow Hinduism. Hinduism can be seen through Nepali people, Big temples like Pashupatinath to small temples around a home. In addition to that, many of Nepal's big festivals are Hindu festivals like Dashin, Tihar and Chhat.
Despite the majority of Neplese following Hinduism , Buddist make up around 9% of the population . Even though Hinduism and Buddhism are two different religions, these two religions very much overlap in Nepal.
Famous Cultural Destination in Nepal:
6. Nature and Wildlife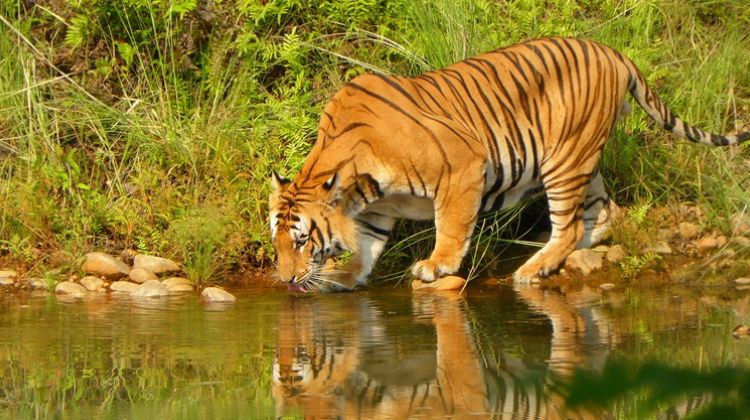 A major attraction of travelling Nepal is encountering unique wildlife. The Lowland tropical jungle is the best destination for Jungle Safari activities. Nepal has 9 National Parks, 3 Wildlife Reserves, 6 Conservation Areas and 1 Hunting Reserve. The total area covered by these conservation regions is 28,999 sq. km which is 19% of the total land of the country. Some of the National Parks in Nepal are:

Chitwan National Park is famous for One Horn Rhinos. Chitwan national park is also home to 68 mammal species, 543 species of bird and 700 species of fauna. Jungle safari is one of the most popular activities in Chitwan national park. As you have the chance to see the green forest, wildlife, flat landscape of Nepal and many more.

Bardia National park is a home for lots of endangered animals such as the Royal Bengal tiger, wild elephant, Greater one-horned rhinoceros, swamp deer, and black buck. Here more than 30 different mammals are residing. The park has over 230 species of birds and several species of snakes, lizards and fish.

Sagarmatha(Everest) National Park:
Sagarmatha National Park provides habitat to at least 118 species of birds, including Himalayan monal, blood pheasant, red-billed chough, and yellow-billed chough. It is also home to a number of rare mammal species, including musk deer, snow leopard, Himalayan black bear and red panda. Himalayan Thars, langur monkeys, martens and Himalayan wolves are also found in the park
7. Food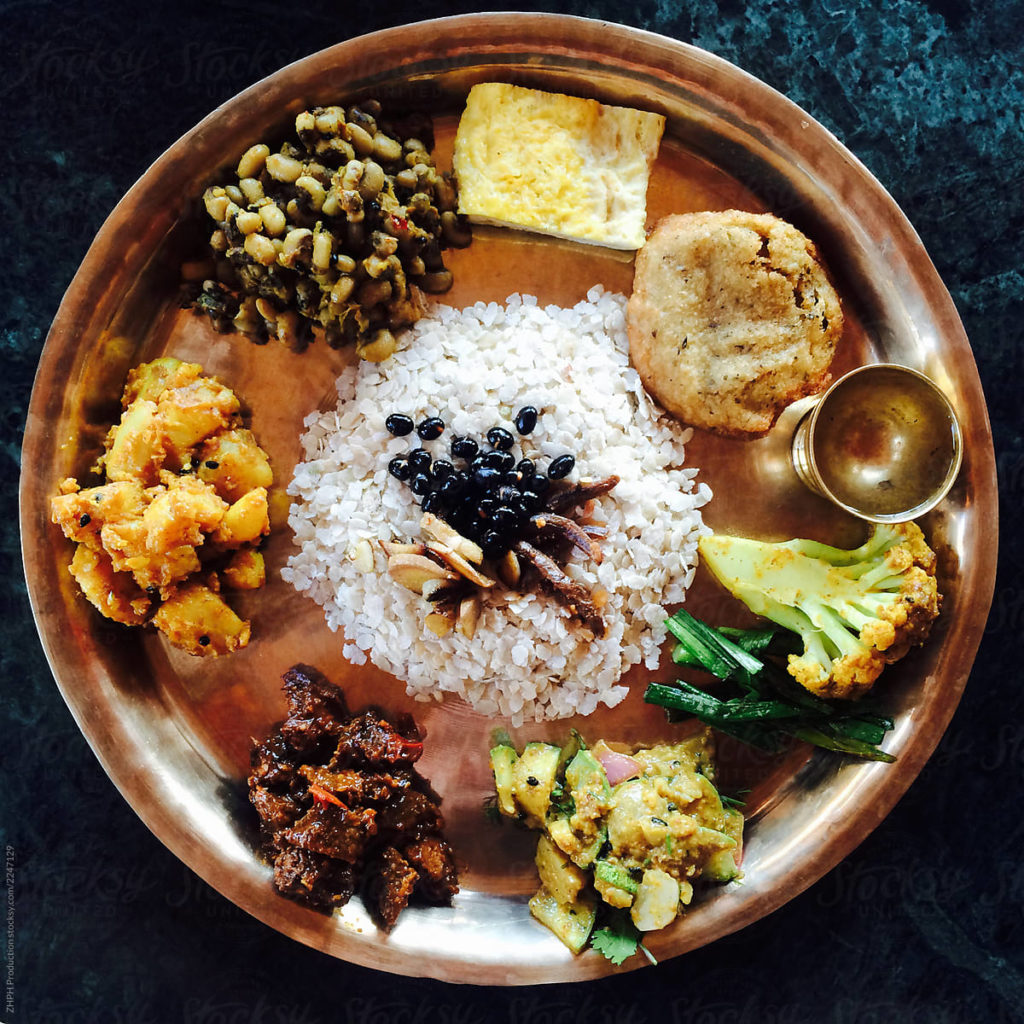 A food tour in Kathmandu is perfect for anyone wanting to try local favorite dishes and some more adventurous foods that can only be found in Nepal. The tour is not only a great way to explore Nepal's food scene but also to learn more about Kathmandu and Nepal's history.

8. Nepal is Safe.
Nepal is a safe place to travel for international visitors. The trekking paths are clear, guides are available, and any of the dangers are things you can prepare for, like experience level and altitude sickness.

9. Nepal is affordable.
Nepal is a very economic country compared to the rest of the world. Including every commodity you can think of being it hotel, food, drinks, travel, etc. are very affordable.
Frequently Asked Questions
What is the best time to visit Nepal?
Between October and December is the best time to visit Nepal as the skies are generally clear and the views spectacular. The weather remains dry until about April.
January and February can be very cold, especially at night, but will reward you with incredible panoramas and quieter trekking trails as there are fewer visitors. Late spring is a beautiful time to travel as the rhododendrons burst into bloom.
Is it safe to travel in Nepal?
Nepal is a safe place to travel for international visitors. The trekking paths are clear, guides are available, and any of the dangers are things you can prepare for, like experience level and altitude sickness.

Is Nepal is Expensive to visit?
Nepal is a very economic country compared to the rest of the world. Including every commodity you can think of being it hotel, food, drinks, travel, etc. are very affordable.
Why do i visit Nepal?
Nepal is a country that will stun you on many levels. Its variety of landscapes, cultures and people, offer a wide variety of activities for travelers to get engaged in. In many travel reviews, Nepal is the one of the most popular travel destinations in Asia  because of its natural beauties, biodiversity , landlocked , eye catching Himalayan views including highest Mt. Everest , multi-cultural lavishness and different dialects, Birth place of Gautam Buddha, world's highest lake , world's deepest gorge, friendly people and their warm hospitality. This all makes Nepal unique country that will stun on many levels in the world context. Nepal is such a travel destination where travelers want to visit time and again because even if they spent one month of holidays it feels like one day.