Adventure Activities in Nepal "Unusual Experience"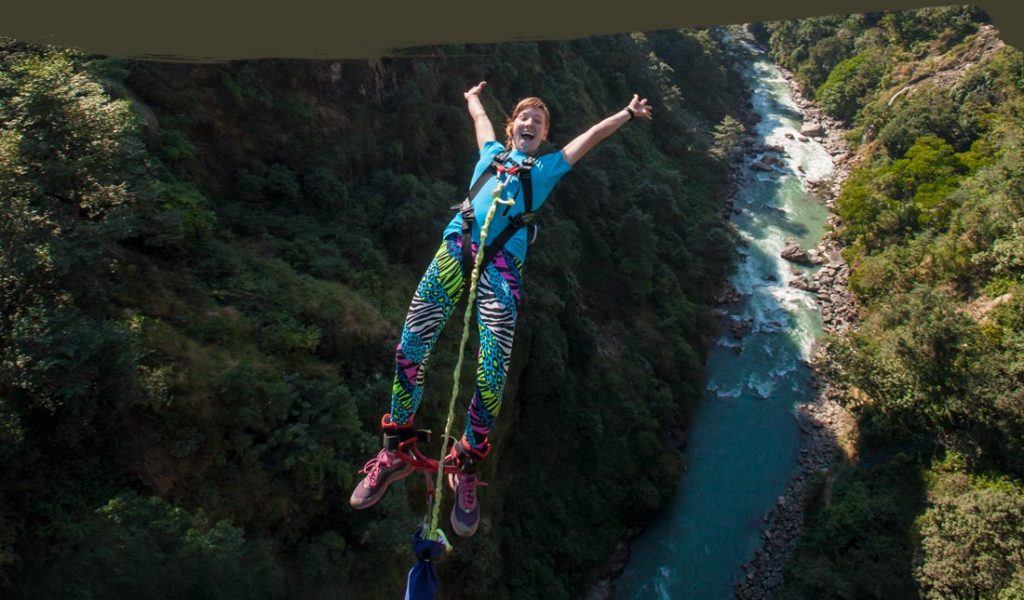 If you want to experience a vacation that you and your loved ones will surely enjoy, it'd be best to check on holiday deals to the Himalayas. For a young and wild mind, it is all about overcoming the fear inflicted by nature's cruelty. And for the deadliest of the challenges, no place on earth is better than Nepal.
Paragliding, Bungee Jumping, and the breathtaking mountain biking downhill are just some of the adventurous activities you can try in Nepal. Such adventurous activities are sure to keep you satiated with a constant adrenaline rush.
Each of these adventures will stimulate your mind, body and soul, giving you a fulfilled sense of accomplishment, memories of the once-in-a-lifetime experience and captivating tales to tell to your friends. These are the most fun and popular adventure sports in Nepal.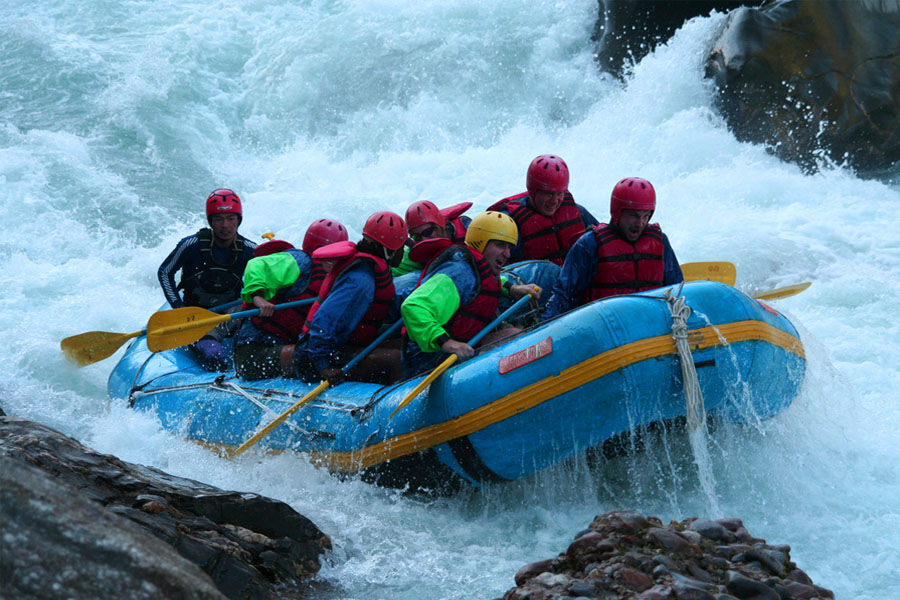 Himalayan Glacial White Water River Rafting, leads you with an exciting adventure full of thrills as the boat encounters bouncy waves and white water rapids and with overnight in sandy beaches within rural villages and sub-tropical forest.
This is one of the most famous adventure sports in Nepal. Trishuli, Bhotekoshi, Sunkoshi, Kaligandaki and Marsyangdi river is famous for white water rafting. Jugal Holidays offers wide verities of rafting packages such as Trishuli River Rafting And Bhotekoshi River Rafting.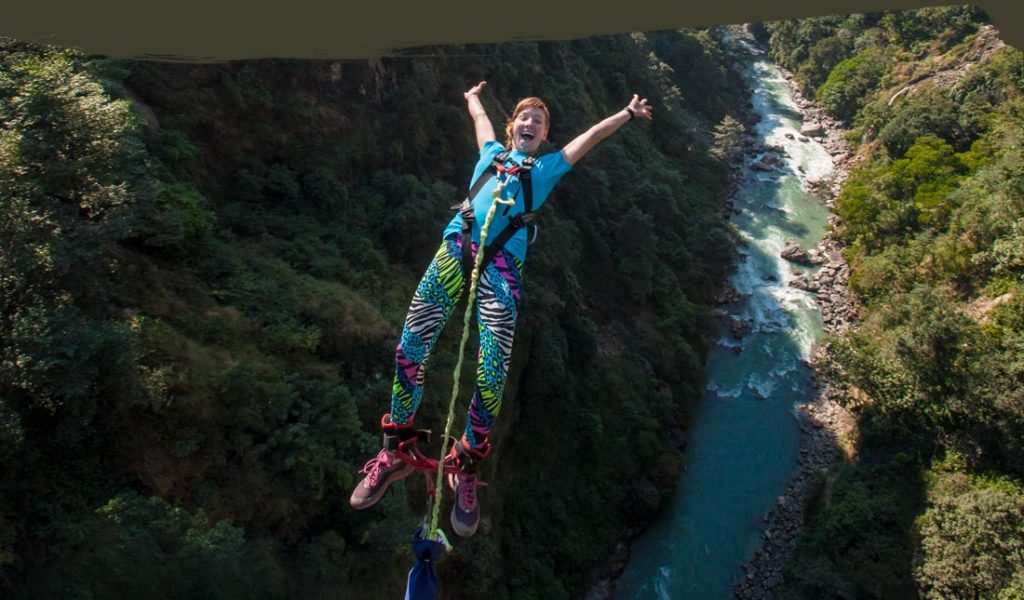 The ultimate thrill of a bungee jump can be encountered in Nepal. The most thrilling one is situated at 3 hrs drive from Kathmandu near the Tibetan border. Bungee jump in Bhote Koshi River is one of the top 10 Bungee Jumps in the World.
This remarkable 500ft (160m) drop into the Bhote Koshi river on the Nepal-Tibet border offers one of the longest freefall in the word. It's an adventure that gives you the feeling of flying for a couple of seconds.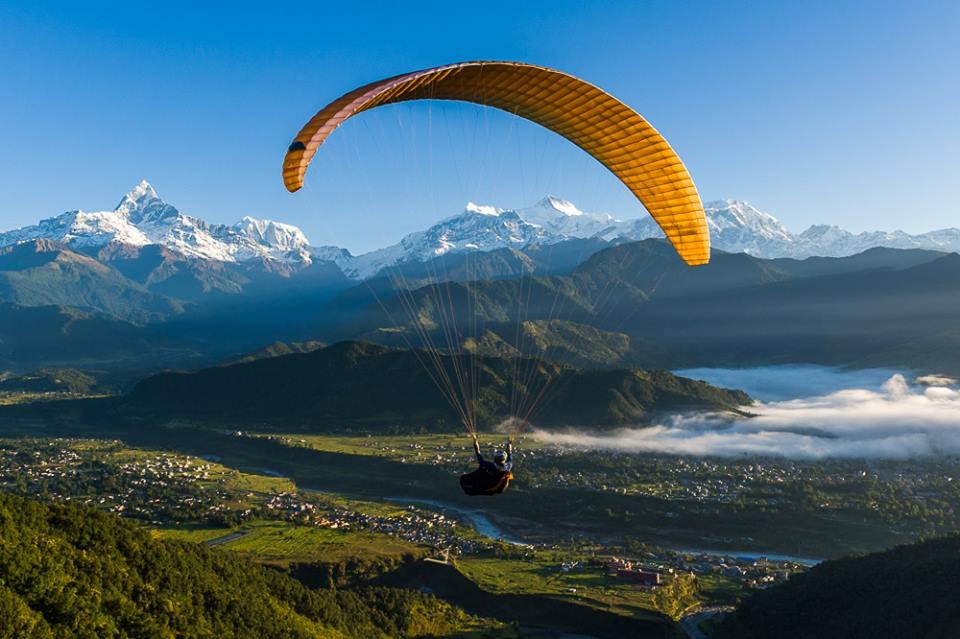 Nepal is one of the most popular destinations in the world for paragliding. The most famous and common destination for paragliding in Nepal is in Pokhara. The Sarangkot hill situated on the outskirts of Pokhara is considered to be the best paragliding spot.
At a distance of 141 kilometres from the capital city, Pokhara is the perfect vacation spot affluent in beautiful lakes and mountain views. Paragliding in Pokhara is full of magnetic scenery on earth such as beautiful lakes, spectacular peaks, stunning overhead view of the city, monasteries, temples, lakes, and jungle. If you don't have enough time for Pokhara paragliding, you can do paragliding in Kathmandu.

At 6,000 feet long, with a 2,000-foot vertical drop, and a speed of 75 miles per hour, Pokhara zip line sounds absolutely terrifying, or exciting depending on how you look at it.
The zip line stands isolated at the top of a hill where the only other sound you will hear apart from the rustling of the trees is the gut-churning mechanical clunk of the zip line in motion. It is breath-taking and terrifying at the same time. It is absolutely exhilarating.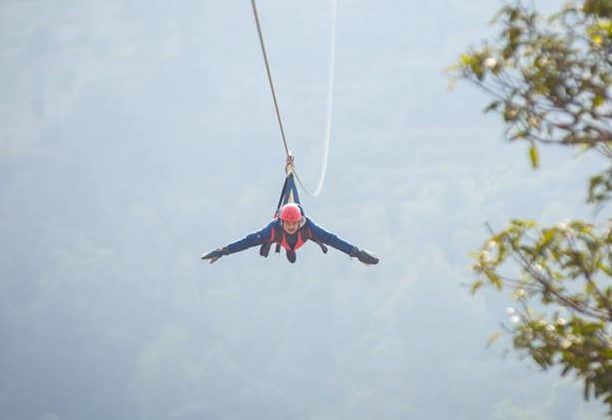 Apart from Pokhara, There is a recently started zip line in Dhulikhel. The length of the zip line at Dhulikhel is about 1100 meters and it's above 2, 300 meters from sea level. The Superman flying is the best attraction of this adventure spot along with a Couple zip line adventure.

5. Sky diving.
Skydiving enthusiast? Put Nepal into your bucket list. Nepal offers skydiving options with a 360-degree view of the Himalayas.
Emerging as an extreme aerial adventure, Everest skydiving is one of the most unique experiences in the world. Skydiving is done from a plane or a chopper onto the world's highest drop zone at Gorak Shep, Kala Patthar. The skydiving takes place in front of Mt. Everest (8,848 m), and the free fall takes place past some of the world's highest mountain peaks.
Skydiving in Pokhara is from a height of about 11000-13000ft that gives you the best view of the Annapurna and the Machhapuchhre range. No prior experience is required to skydive, All you need a passion and a strong heart to take that jump into a strange world you have never seen despite having lived in it.

6. Mountain Biking.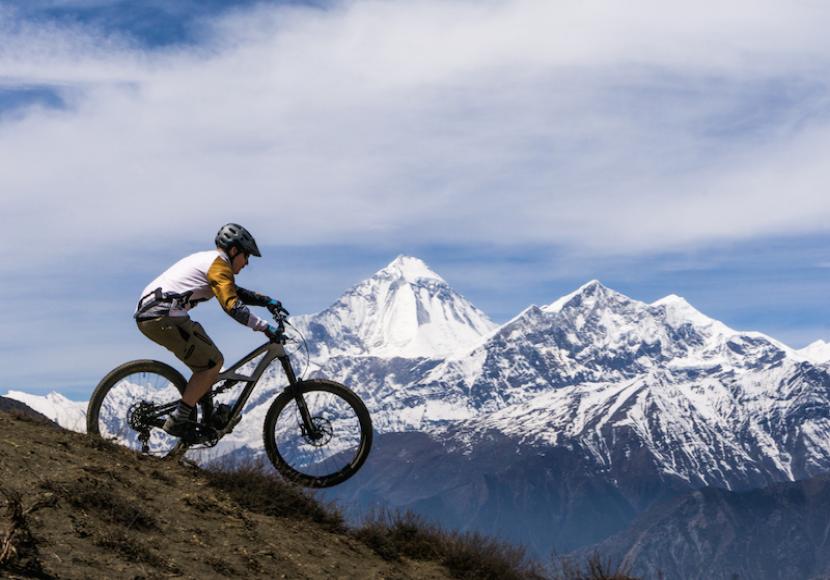 Hurtling down dirt roads on a mountain bike and getting a big thrill out of it is for the hardy and the fittest adventure seekers. And Nepal is just the place for such high spirited people. The journey usually begins from Kathmandu and heads towards the Himalayas.