Kathmandu is the gateway to Nepal because Nepal has only one international airport. Those who travel by air Kathmandu would be the first destination. Kathmandu is the capital city of Nepal with historic importance. For enthusiasts of history and culture, it would be the prime destination
to explore. From the ancient king who ruled the city, you can find many sculptures of that time.
Monuments of Malla Kings are still safe and being preserved right now. It has been said that looking at Kathmandu Prithvi Narayan Shah created the idea of unified Nepal. If you're planning to visit Nepal give at least 2 days to explore the city in detail. Sanctuaries, Forts, and Gardens everything you can find in Kathmandu is of historically significant. 
Kathmandu has a lot of Hindu temples which makes this city, city of Temples. The main temple of Hindus' Pashupatinath is also located in Kathmandu. Thousands of Hindu devotees visit Nepal just to get the blessing from Pashupatinath. While you're hovering on the surface of Kathmandu maybe you couldn't explore whole Nepal. But theirs is plenty of important places to visit on.
Kathmandu offers you wide range of Monuments to explore. Some of them are listed UNESCO world heritage site. The magnificent beauty of Kathmandu is its local culture. Here are some places you'd like to visit the Capital.
Kathmandu Durbar Square: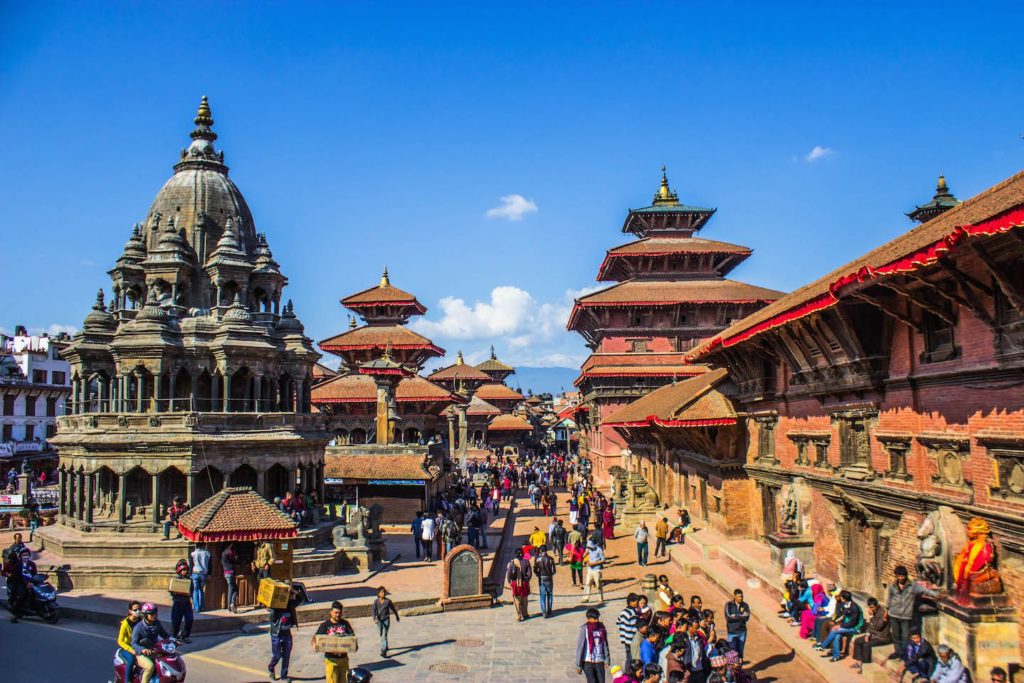 Out of three Durbar square Kathmandu has got one and named as Hanuman Dhoka Durbar square aka Kathmandu Durbar Square. In the time of partition of Kathmandu, three Malla brothers divided it into three parts and ruled separately. Malla Era is the Golden Era of Nepal in terms of Arts. They built eye-catching monuments in their time. Kathmandu's Durbar Square was built between the twelfth and eighteenth centuries by the Malla kings and, to this day, remains the focal point of the city, also listed on UNESCO world heritage sites.
Pashupatinath Temple: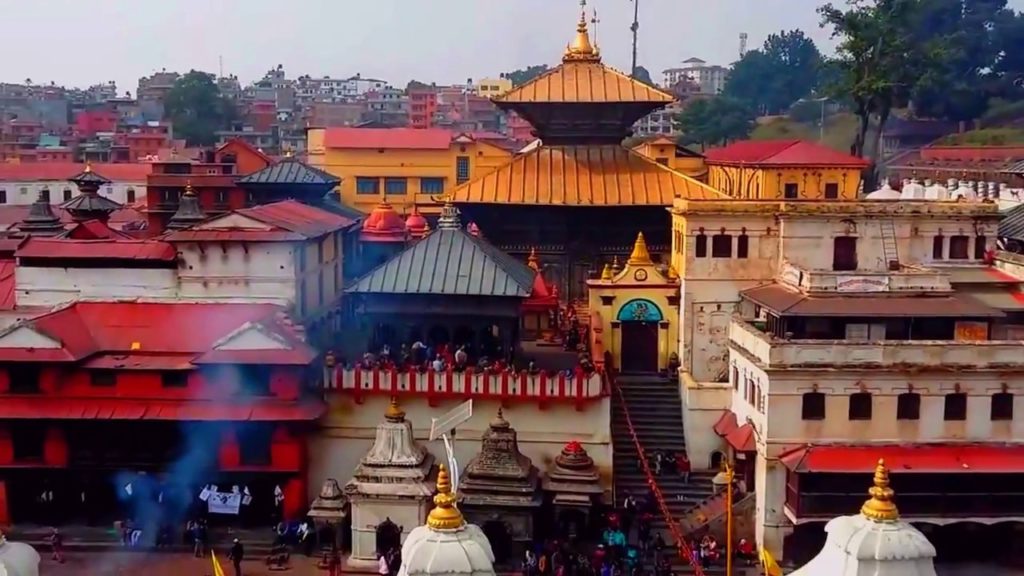 Pashupatinath Temple is a famous and sacred Temple of Hindus. It is one of the four main Hindu pilgrimages in Asia. Being listed on UNESCO world heritage sites makes it more important. The temple was created in the 5th century by Licchavi King Prachanda Dev after the previous building was consumed by termites. Over time, many more temples have been erected around this two-storied temple.
Swayambhunath Stupa: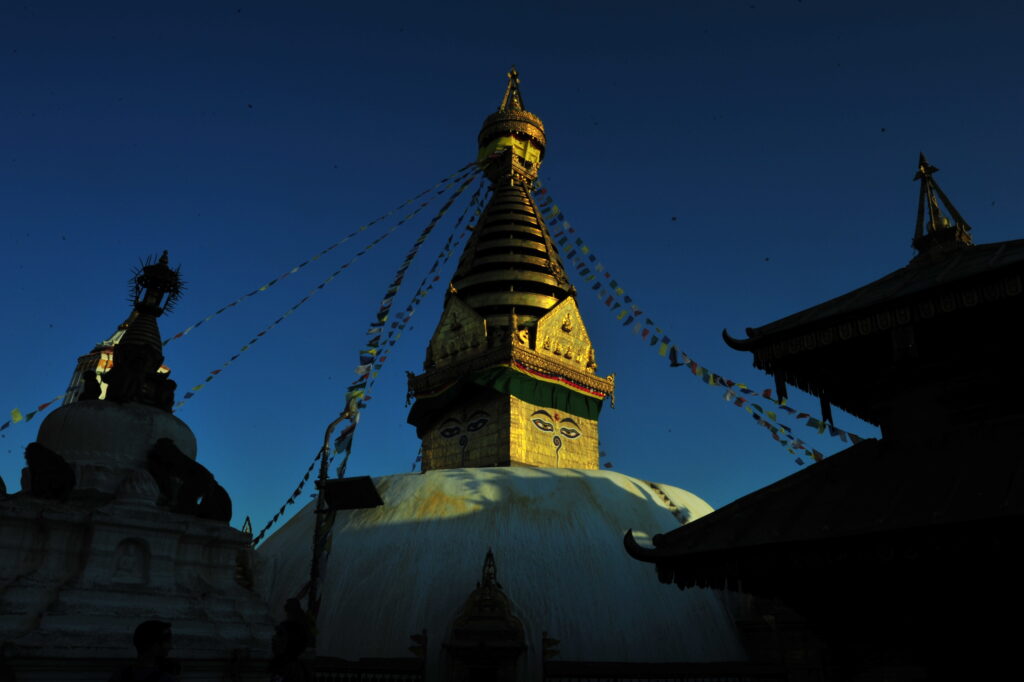 Another heritage which is listed on UNESCO world heritage sites Swayambhunath is the worship place for Buddhist. Apart from Buddhist many Hindu devotees visit this temple to get the blessing from Lord Buddha. You can view the entire Kathmandu city from Swayambhu.
Boudhanath Stupa: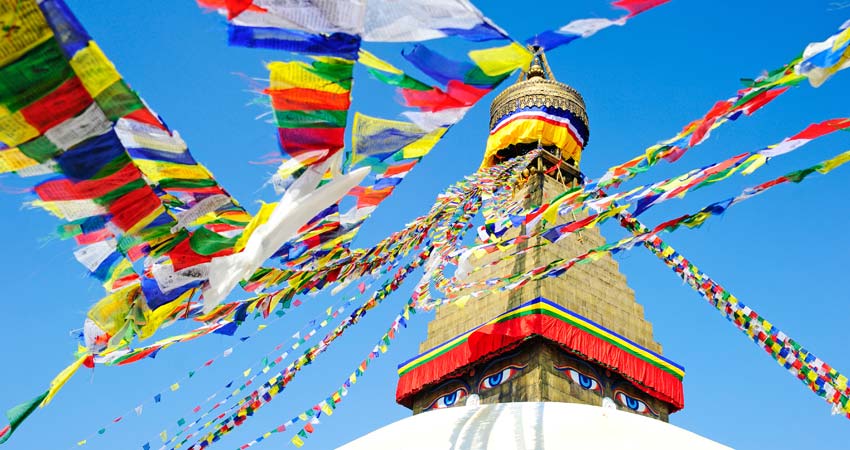 Tibetan style stupa of Kathmandu city listed on UNESCO world heritage site. It was built right after the demise of Lord Buddha during the 5th century AD in the reign of King Manadev (464-505)AD and is the world largest Chhyorten.
Thamel:
Thamel is popular with all who visits Nepal. This is the heart of the tourism area. Where you can find good hotels, restaurants, shops. Most of the tourist stay overnight at Thamel. The restaurants are good, hotels are easy to find and you can buy local goods in shops as well.
Garden of Dreams:
The Garden of Dreams, also, the Garden of Six Seasons, is a neo-classical garden in Kaiser Mahal Kathmandu, Nepal, built-in 1920. Designed by Kishore Narshingh, it consists of 6,895 square meters of gardens with three pavilions, an amphitheater, ponds, pergolas, and urns.
Narayanhiti Palace Museum:
The Narayanhiti Palace Museum is a public museum in Kathmandu, Nepal located east of the Kaiser Mahal and next to Thamel. The museum was created in 2008 from the complex of the former Narayanhiti Palace following the 2006 revolution. In the museum, the belongings of shah
kings preserved and opened for the public to observe them.